Welcome to Shear Indulgence, a "Spa Experience" where we would like to offer you relaxation and renewal. Escape from the cares of everyday life, Shear Indulgence, along with Bioelements, believes in a multidimensional approach to skin care that treats the part (the skin) and the whole (the entire body) simultaneously. The results: healthy balanced skin that its outward appearance reflects inner well-being.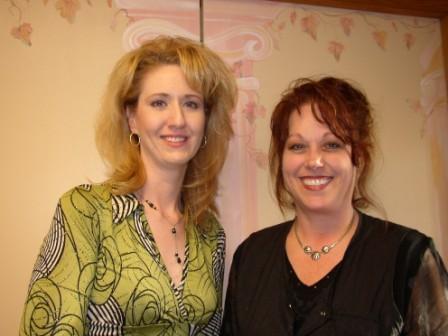 We are offering a wide variety of body treatments and facial treatments, along with the most advanced products and techniques. We have a combined 54 years experience in Cosmetology field and 17 years as a board certified esthetician. We have attended many seminars and certified classes both in skin and hair.
Our goal to you, our valued client, is to offer the most professional knowledge we can provide.
Our Manicuring Area is shown on the left

Our Salon Treatment Area is shown on the right
Conveniently located on Route 31 at the Donegal Village Shoppes.
Shear Indulgence would like to offer you the opportunity of relaxation and renewal in the Laurel Highlands with body treatments, spa manicures, pedicures and waxing. Or bring a friend and schedule a Day of Indulgence.
Call for an appointment today 724-593-6500.
We are conveniently located close to both Seven Springs Mountain Resort, and Hidden Valley Four Season Resort. Enjoy a complete Spa Experience whenever you visit these resorts.
We are now associated with the Laurel Highlands Visitors Bureau. Click on the link below and see what else is available in the Laurel Highlands.

Shear Indulgence
3782 State Route 31, Donegal, PA 15628